Just a little note before you read this: Don't worry, there are NO upsetting or distressing photos of animals being tested or maltreated.
I do not mean to offend anyone with any information or personal opinions that I give. If you are upset after reading this then I am sorry, it was not my intention.
When I graduated from Uni last July, my best friend Paula went on to become an Independent Consultant for Arbonne, a skin care and cosmetics company who pride themselves in using products that are 100% safe for the skin, and are 100% animal cruelty free.
During the week I went to a meeting in London with Paula and Arbonne to gain some info on the company as I plan to use a lot of their products in my makeup kit for when I become a makeup artist. Also, I was interested in becoming an Independent Consultant too.
The meeting (and Paula) really opened my eyes about what exactly is in the products that we use on our face, and very importantly, how the products came to be.
A quick search on Google about brands and companies that test on animals will yield staggering results. After sifting through a good few websites with contradicting results, I decided that all the information from P.E.T.A (Petition for the Ethical Treatment of Animals) would be the most reliable.
I'm sure all of you have seen at least a few of the celebrity PETA campaign photos (usually nude photos of celebs who'd "rather go naked than wear fur") which I think is an excellent idea. Reaching out to celebrities is an great way of getting your point across to the general public, as people are always going to follow what their favourite celebs say or do, and I can't imagine that any girl doesn't wince at the idea of cute little kittens and bunnies being kept in cages, prodded and poked, and covered in potentially dangerous chemicals and products.
So most (if not all) of us would hopefully think twice when choosing what products to use and put on our bodies and faces. But how many of us actually know which companies and brands test on animals?
Let me tell you girls, the answer is not pleasing.
A SHOCKING amount of companies test on animals, many of which we use every day. I will openly admit that I have used products that have been tested on animals, but will also say that I was not aware of their stance on animal testing/cruelty before buying or using the products.
A more extensive list of companies and brands that test on animals can be found
HERE
, but to name a few:
Always
Aussie
Avon
Axe
Biotherm
Cacharel
Carefree
Clairol
Clean and Clear
Clearasil
Dolce & Gabbana
Dove
Estee Lauder
Garnier (L'Oreal)
Gilette
Herbal Essences
Johnson's
Kerastase
Lancome (L'Oreal)
La Roche Posay (L'Oreal)
Listerine
Max Factor
Maybelline (L'Oreal)
Nair
Neutrogena
Olay
Oral B
Palmolive
Pampers
Pantene
Piz Buin
ROC
Shiseido Cosmetics
Shu Uemura (L'Oreal)
Vaseline
Vichy (L'Oreal)
WOW. I was honestly so shocked! This means that quite a few of my household products, skin care and makeup products have all been tested on animals. My Cacharel perfume could have been sprayed on a monkey. My Vaseline body moisturiser could have been rubbed on a dog. My Maybelline lip stains and eyeliners could have been put on the face of a bunny rabbit. It is absolute MADNESS. I am actually sickened!
HOWEVER, there are PLENTY of companies who DON'T test on animals, so all is not lost!
PETA have a list of companies who don't test, which is 10 times longer than the list of those who do test! Hooray!!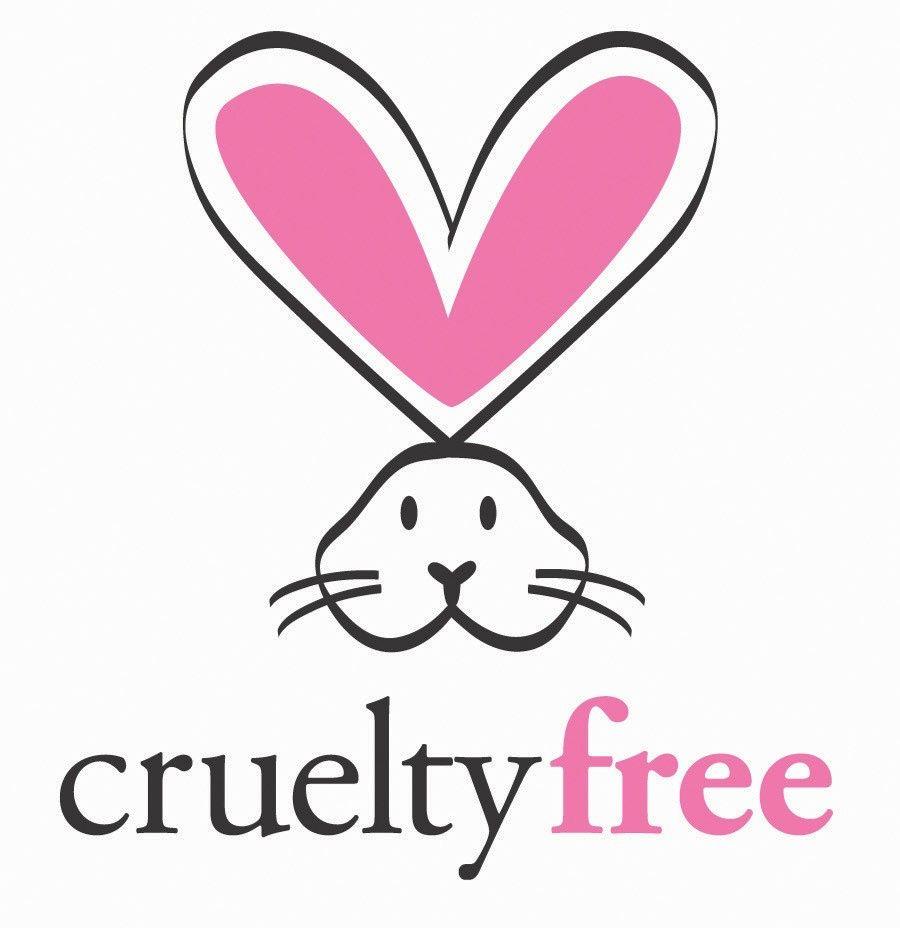 A full list of companies who don't test on animals can be found
HERE
, but to name a few:
Anastasia Beverly Hills
Arbonne International
Bath and Body Works
Bobbi Brown
Burt's Bees
Carmex
Clinique
Crabtree & Evelyn
Dermalogica
E.L.F Cosmetics
Eco Tools Brushes
Gosh Cosmetics
Hard Candy
Hello Kitty
L'Occitane
Liz Earle Beauty Co.
Lush Cosmetics
MAC Cosmetics
NYX
OPI
Physician's Formula
Smashbox
Ted Baker
The Body Shop
Too Faced Cosmetics
Urban Decay
Wet N Wild
So it's not all bad news! I use quite a few of these brands, and now I feel even better using them, knowing that no animals were harmed or abused during the making and testing of the products :)
According to British Law, any new drugs or vaccines must be tested on two types of live mammal before being available to the general public. In theory, this sounds like a good idea because if the drug has serious side effects, it could end badly. And if human lives are considered more valuable than lives of animals then we are less distressed about the animals suffering than fellow humans suffering.
But there is a big difference between testing drugs for health purposes, and testing products for cosmetic purposes. Cosmetics are not essential, and healthcare is.
Most animals are completely different from humans, therefore testing on them is pointless because it will yield different results for them than it would for us. But because of the similar genetic make-up between rodents and humans, some people consider it more plausible to test on mice, rats, etc.
Life changing drugs to treat illnesses such as cervical cancer, HIV, pulmonary diseases and coronary artery disease could not have been possible without the testing testing drugs for the illnesses on animals first. With this in mind, wouldn't we all rather know that the treatments were safe before treating people with these illnesses? As someone who has had family members suffer from cancer and coronary artery disease, I am glad that medicines have been developed to help treat them. I don't like the idea of animal testing, but I would rather that the products had been tested on animals first, if it meant knowing that the drugs would WORK when helping the symptoms and problems associated with cancer and coronary heart disease.
But what about cosmetics? They are used - clearly - for cosmetic purposes. So they are not ESSENTIAL in our daily lives and health care. Cosmetics are not as important as drugs that help deal with or cure diseases, so in theory, we should be against the maltreatment of animals for cosmetic purposes (MORE SO than the maltreatment of animals for medicinal purposes?)
In an academic article posted in the Scientific American (
here
) results showed that the majority of animal testing is done for MEDICAL research, and cosmetic animal testing is actually one of the lowest percentages. The testing isn't being carried out to check whether one particular shade of pink lipstick is actually as gorgeous as we had hoped, it's carried out to test that humans don't have any serious reactions of suffer from any negative side effects (toxicity clearly shown here as the major effect that researchers are looking for).
What people in our "group" seem to be worried about (and by our group, I mean young, 20 something, female beauty enthusiasts) is the products that are available for us to buy that have been tested on animals. But according to most research, the majority of testing is actually done for medical research, and very little of it is done to test for cosmetic and household purposes, which are the products that we use and come into contact with the most frequently.
So where do this leave us?
From a medical perspective, is your ethical standpoint on animal testing strong enough to "save the animals" before saving humans? Are there enough safe alternatives for testing medical drugs and treatment to completely avoid harming and maltreating animals?
From a cosmetic perspective, does this change your outlook on what products you will use in the future?Are your views on animal cosmetic testing not only strong enough to find alternative brands, but to lobby against the animal testers to to find other methods of cosmetic testing?
Personally, I don't like the idea of testing on animals or any form of animal cruelty, but I am hardly one to be picketing outside the local slaughterhouse. I love to eat meat, and I wear real suede shoes and real leather belts. I don't think I know enough about cruelty and maltreatment of animals to make me want to do something about it. I don't think that I am a bad person for eating meat or not being an active member of PETA. I have different priorities in my life, like studying for my Masters, beginning my career, my family etc. But as someone who really has a passion for makeup and beauty, I'm starting to think twice about what I'm putting on my face, both because of animal testing and because of the possibly harmful ingredients. Next time I'm putting on my makeup or purchasing anything new, I'll think twice about what brands I'll be using, and the journey it's been on from the laboratory to my face.
What are your thoughts?
X